The Commander Rules Committee (RC) updated their banned list for Magic: The Gathering's Commander/EDH format on September 13.
In the update, the Commander RC banned Golos, Tireless Pilgrim from the Commander/EDH format. Golos was released in Core Set 2020 in 2019, and had actually previously been a problem card for the Standard format alongside Field of the Dead (see "Announcement' Date Moved Up"). The RC gave the following reason for finally banning Golos in EDH:
"Its presence crushes the kind of diversity in commander choice which we want to promote. You can drop in Golos and a few 5-color lands into a random deck and get all the ramp and card advantage you would ever want from a commander, with no worries about your mana base. Golos' ability effectively reduces the commander tax to one and once you hit seven mana…"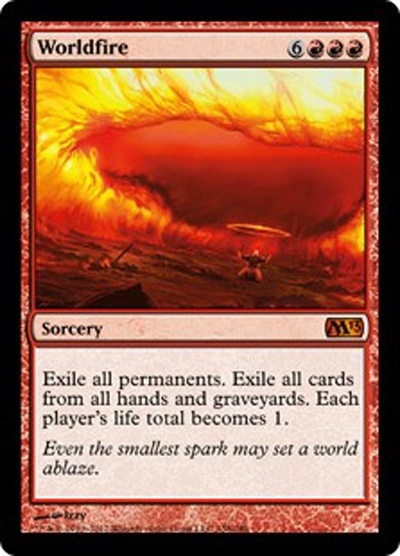 The Commander RC also made a decision to unban Worldfire, a mythic rare from Magic Core Set 2013. This card was previously banned because of problems it created an unfair advantage for the caster who could float mana and cast their commander after Worldfire resolved. It was unbanned because the 2021 Commander environment features cheaper ways, mana-wise, of producing a similar effects.